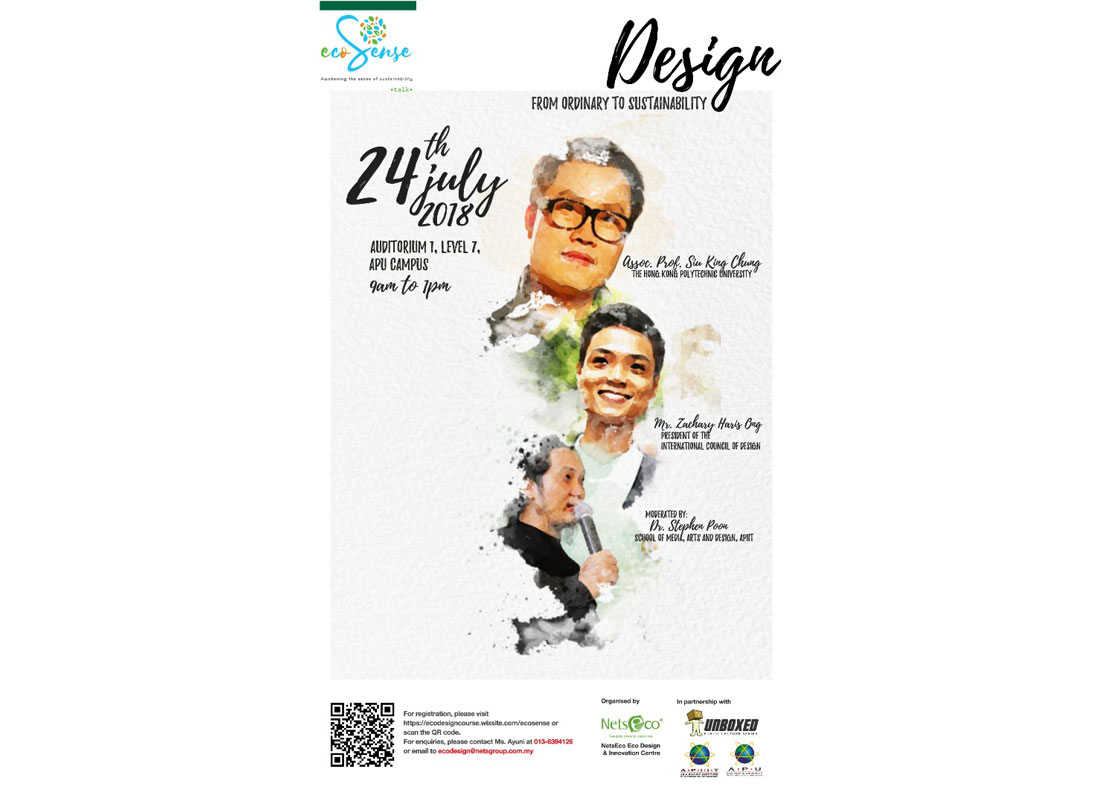 Event Date: 24 July 2018
The Eco Design & Innovation Centre is organising the Eco Sense Talk themed 'Design from Ordinary to Sustainable'. The speakers will share the creative usage and development of design for sustainability benefits. The medium use for this workshop will be in English. The registration fee is RM 20 for students, RM 50 for non students (early bird registration before 13 July 2018).
The details of this event can be found at
http://ecodesigncourse.wixsite.com/ecosense.