Student Visit from Sunway University
25 September 2018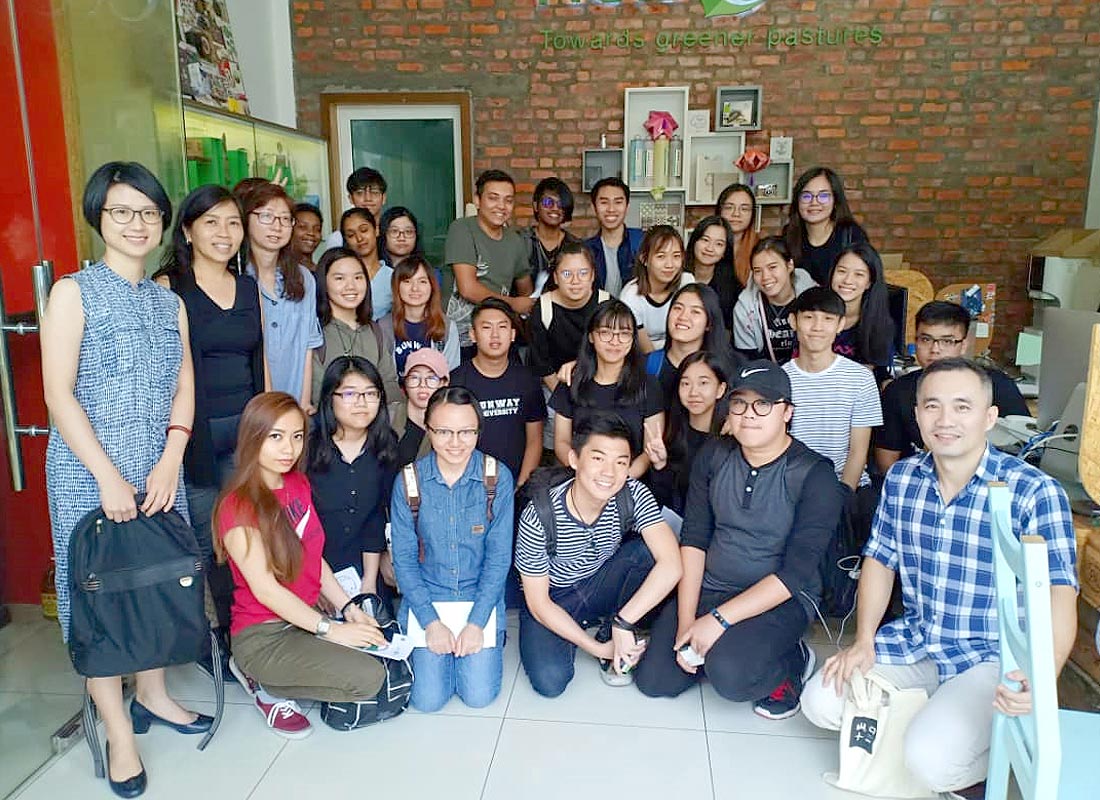 A group photo with students and lecturers from Sunway University.
ECO SENSE TALK 2018
24 July 2018
Souvenir presentation to both speakers Mr Zachary Haris Ong and Associate Professor Siu King Chung.
PRESS RELEASE
19 July 2018
Press release published on 19/7/2018 at Sin Chew Daily.
INTERVIEW OF ASSOCIATE PROFESSOR SIU KING CHUNG
17 July 2018
Interview of Associate Professor Siu King Chung about upcycling matters on 17/7/2018 at China Press.
SWAP-UP DAY 2018
13 July 2018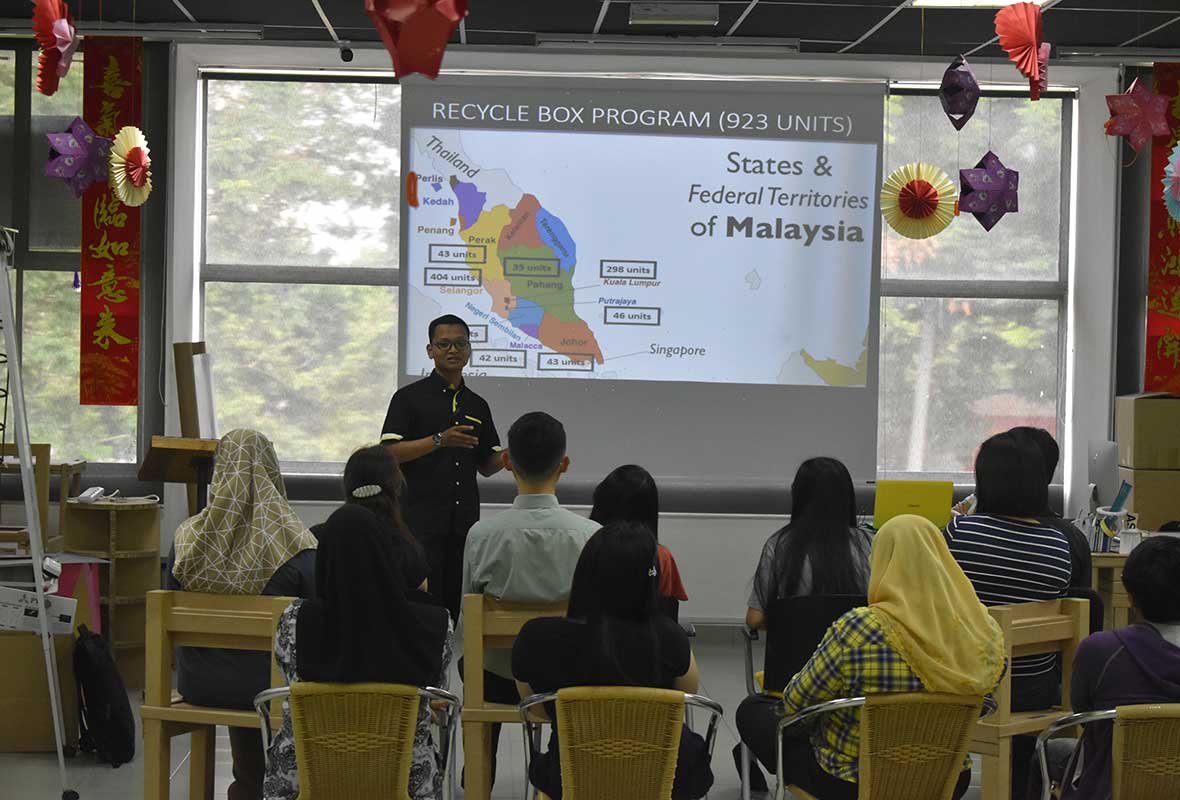 Mr Zaki Suratman from Life Line Clothing Malaysia Sdn Bhd was presenting a talk entitled 'Second Life' to the staff of Nets Group during the Swap-Up Day.
PREMIUM KERBAU EMAS MECHANDISE AVAILABLE NOW!
At Nets MyTalents, we are more than proud to announce our collaboration with Karyaneka, one of the local leading promoter of Malaysian arts and handicrafts. Please find a range of our extensive and premium in-house brand of Kerbau Emas merchandise at the following retail store:
Retail Store: Karyaneka
Address: KL Craft Complex, Section 63, Jalan Conlay, 50450 Kuala Lumpur.
Kerbau Emas Merchandise: Drinkware, Clothes, Home & Living, Bags and etcs.
#KerbauEmas #MalaysiaTalents #LocalTalents
Stay tuned with us for more updates.
STUDENT VISIT FROM SEKOLAH MENENGAH ANALISIS KIMIA PADANG, SUMATRA, INDONESIA.
12 July 2018
ECO SENSE TALK – DESIGN FROM ORDINARY TO SUSTAINABILITY
9 July 2018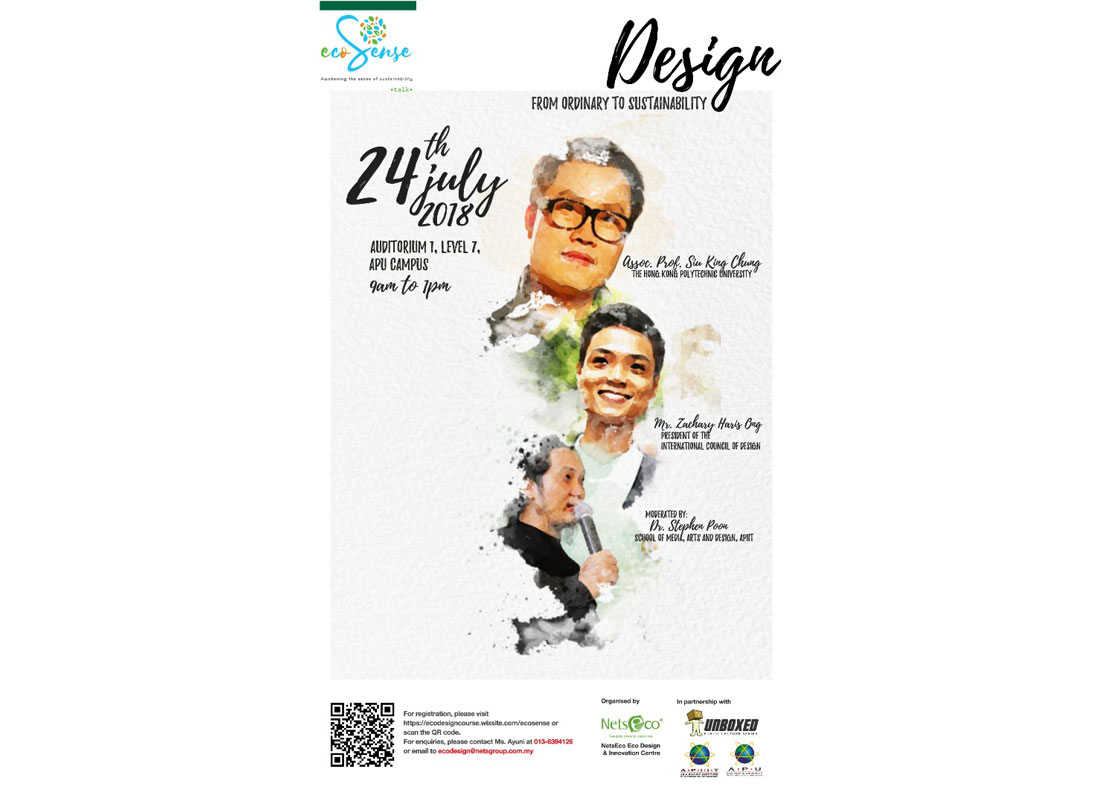 Event Date: 24 July 2018
The Eco Design & Innovation Centre is organising the Eco Sense Talk themed 'Design from Ordinary to Sustainable'. The speakers will share the creative usage and development of design for sustainability benefits. The medium use for this workshop will be in English. The registration fee is RM 20 for students, RM 50 for non students (early bird registration before 13 July 2018).
The details of this event can be found at
http://ecodesigncourse.wixsite.com/ecosense.
ENVIRONMENTAL AWARD WINNING
7 June 2018
Ms Teh Soo Tyng, our Sustainability Strategy & Programme Director receiving the winning awards during Fuji Xerox 2017 PIXI Awards Ceremony on 7th June 2018 that was held at Fuji Xerox PJ Showroom. This is the first time we are participating in this competition and have won first place in Environmental Category after submitting our Sustainability Report 2014. This annual competition was held as a recognition for the innovation and excellence in digital printing work from users of Fuji Xerox solutions across the region.
SOUTHERN COLLEGE UNIVERSITY VISIT
1 June 2018