STUDENTS' VISIT
29 July 2017
Students from INTI College visited us.
STUDENTS' VISIT
18 July 2017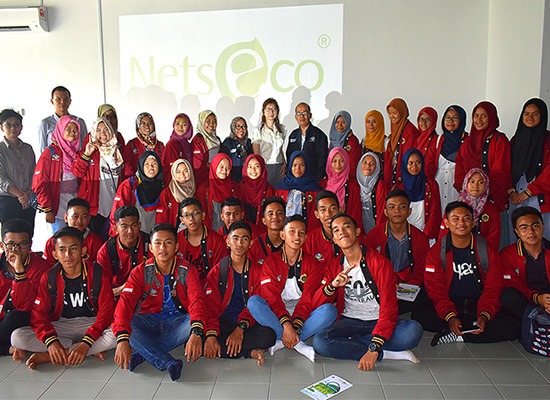 We had 40 students from Sekolah Menengah Analysis Kimia, Padang Indonesia.
STUDENTS' VISIT
7 July 2017
We received visit from Mass Communication students from Tunku Abdul Rahman University College.
MYANMAR NEW YEAR CELEBRATION
23 April 2017
We celebrated the Myanmar New Year on 15 April 2017 (Saturday) with our Myanmar workers. This is the second year that we hosted the Thingyan celebration to show our appreciation for their contribution as part of the NetsEco family.
ACCA MaSRA Award 2016
23 July 2016
We had once again won the ACCA Malaysia Sustainability Reporting Award 2016 – Best Sustainability Reporting in SMEs on 10 January 2017 (Tuesday).